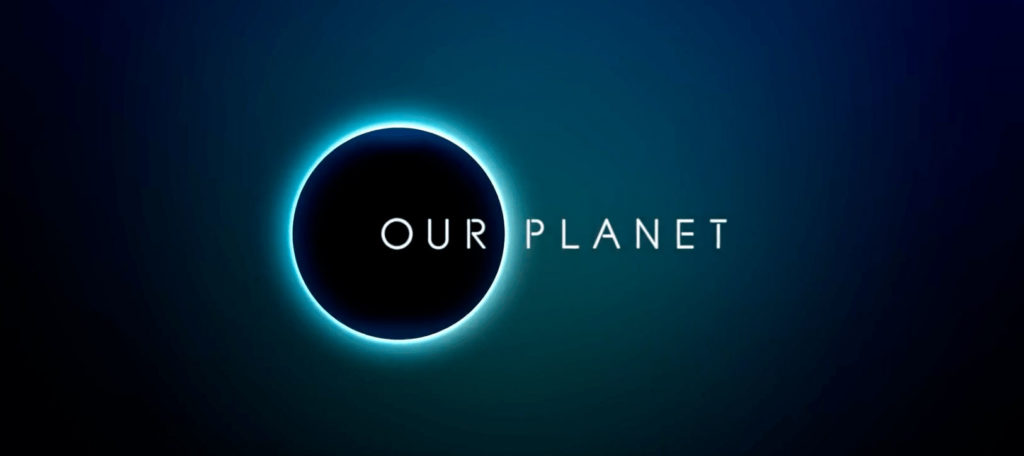 Our Planet is a NETFLIX original documentary series and groundbreaking collaboration between WWF, Netflix and Silverback Films. The series showcases the world's natural wonders, iconic species and wildlife spectacles that still remain.
Narrated by Sir David Attenborough, Our Planet combines spectacular images of our natural world, with a strong conservation message highlighting its fragility, accompanied by a raft of media and resources designed to show us how best to protect Our Planet for the future.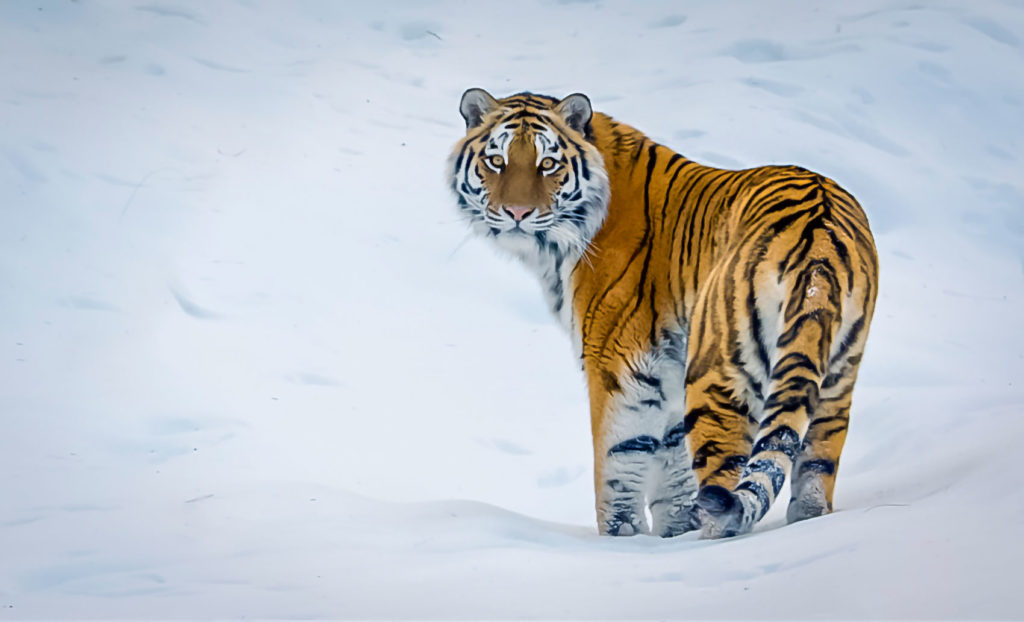 In the winter of 2016 I was incredibly fortunate to play a small part in the filming of this epic series. This is my account of how I became one of the few people in the world to successfully film one of our planet's rarest, and most elusive creatures – the Amur Tiger.
Capturing the Siberian tiger, or the more correctly named Amur Tiger, on camera in the wild has been quite a journey – a journey that for me started some forty years ago.  My obsession with these incredible animals began as a five year old boy, when my mother took me to the cinema to see the film 'Where the North Wind Blows', the story of a trapper who raises a pair of orphaned  tiger cubs, somewhere in the Russian East. I recently rediscovered the film on YouTube, and although, admittedly it has dated somewhat, I still found those images of tigers set against a frozen landscape quite evocative.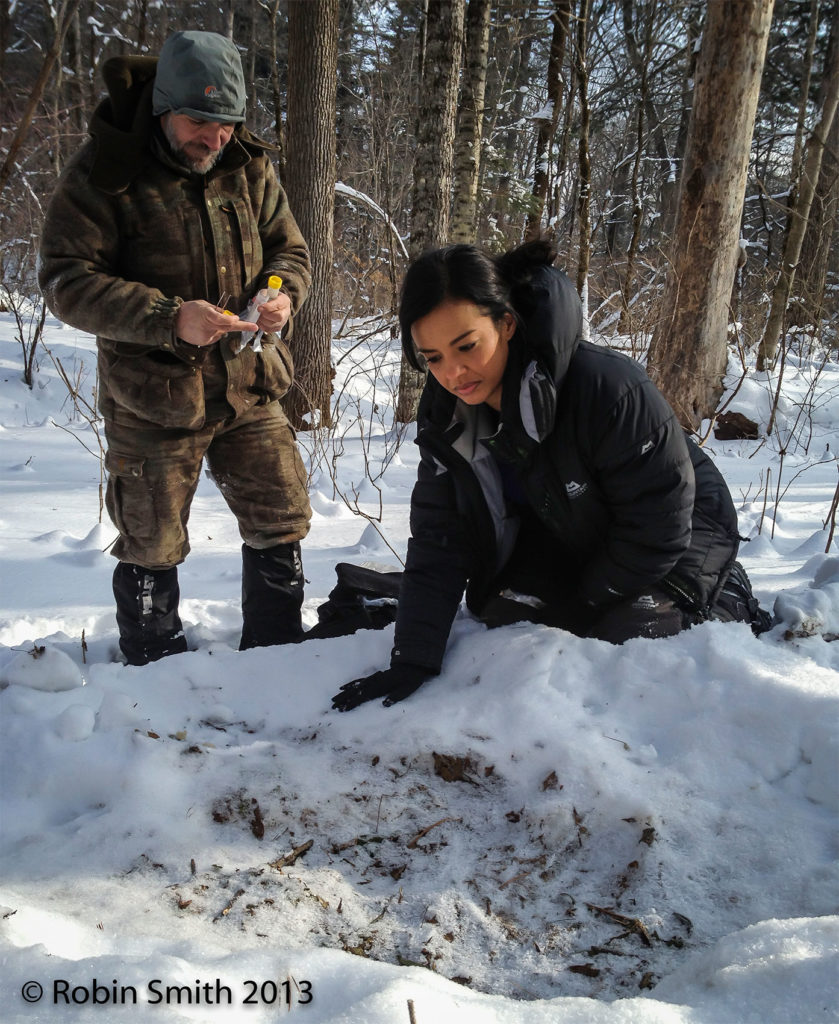 My career as a wildlife cameraman began in the Russian Far East, in the late nineties, and the stories I heard there, of what were then critically endangered tigers, ignited my desire to one day attempt to film them for myself.
In 2012 I was approached by the BBC's Natural History Unit with a view to filming their recently commissioned series, Wild Mission Snow Tiger. I had literally only just finished reading John Vaillant's wonderful book The Tiger, the incredible true story of one mans quest to track a man-eater, terrorising a remote Russian village. Little did I know that within just a few months, I would be filming with that very same tracker, the legendary Yuri Trush. During the two filming trips for the Wild Mission series I was incredibly fortunate to work closely in the field with some of the world's most knowledgeable Amur tiger experts.  Presented by fellow cat biologist, Liz Bonnin, the series followed these passionate, and extremely dedicated scientists and conservationists, who's work has been instrumental in bringing the world's largest cat back from the brink of extinction.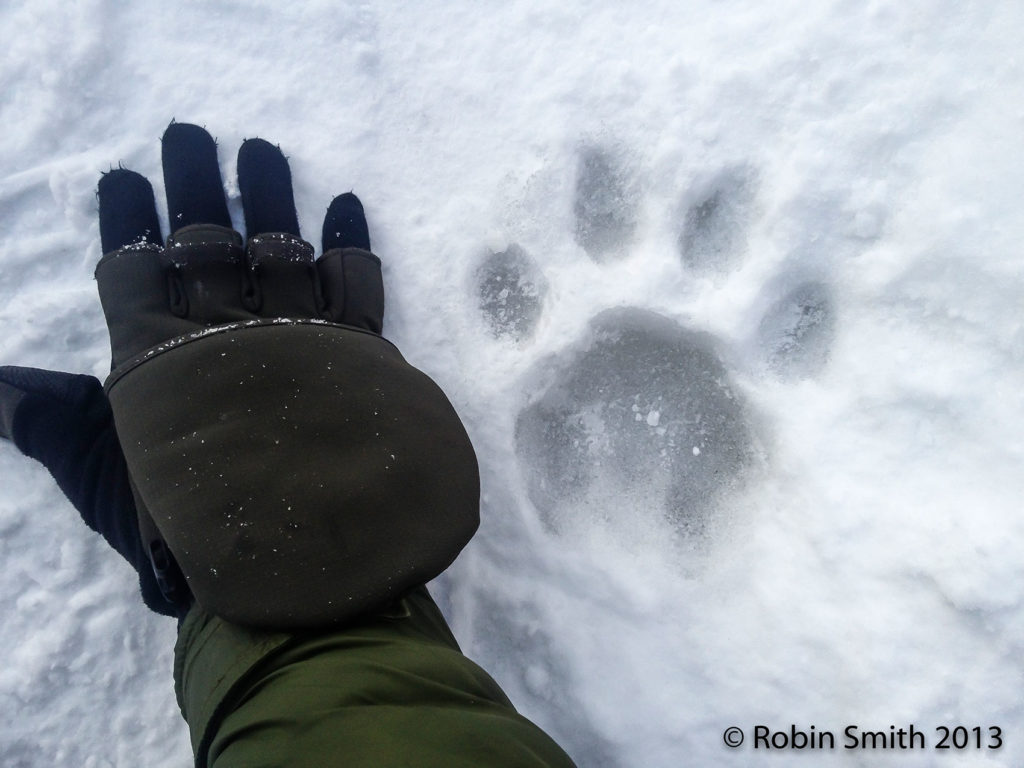 As Wild Mission's story mainly concentrated on the scientists work protecting the species, we limited our tiger filming largely to camera trapping, and remote setups, but quite quickly we started to get surprisingly good results. I had used camera traps in an attempt to film Bengal tigers in India and Bangladesh with mixed results, and felt in comparison, that the images we were capturing in Russia were some of the finest I had seen – testament again to our local experts. Our success on those BBC shoots quickly re-ignited the spark, and I became convinced that contrary to common belief, It might just be possible to film these elusive tigers using traditional, long lens techniques – given the right amount of time and commitment.
After the success of the Wild Mission series I set about trying convince a number of productions to give me the opportunity to return, and put my theories to the test – The BBC's Natural World, Life Stories and the recently commissioned Planet Earth II all declined.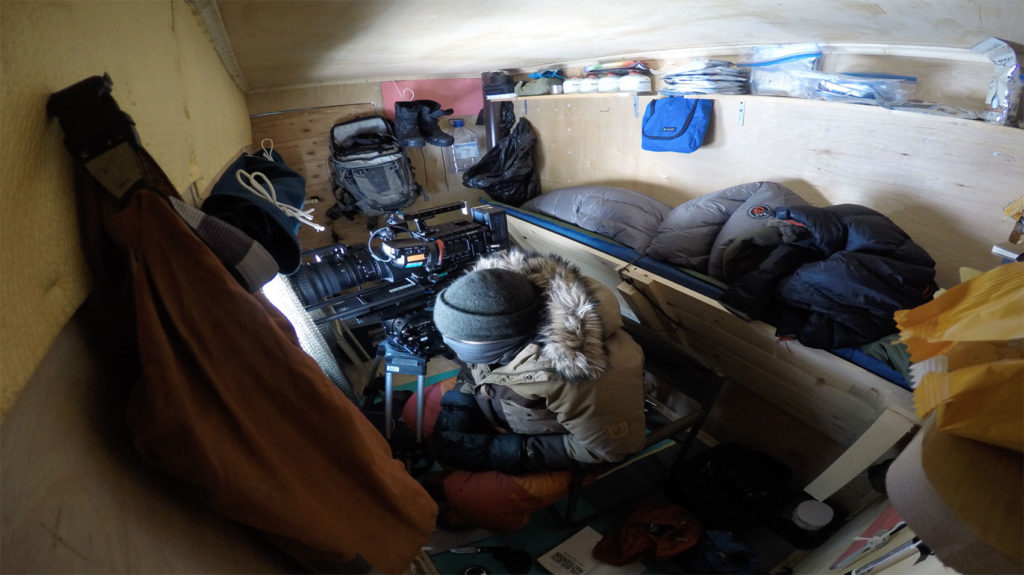 I first approached Alastair Fothergill, co-founder of Silverback Films with my ideas for filming   Amur tigers in April 2013. Alastair has a reputation for being someone who is not afraid to take a risk, and as such has supported his teams in the acquisition of some of the most iconic natural history sequences captured on camera. Alastair suggested that I make contact with the team working on Silverback's recently commissioned series, The Hunt. Producer Jonnie Hughes and I spoke at length about the techniques, contacts, ideas and locations I had cultivated during my four previous filming visits to the Russian far east, but ultimately it was decided that filming the tigers hunting would be too difficult. Quite understandably it was decided that an Amur tiger sequence wasn't right for that series, and the resulting Bengal tiger sequence, in my humble opinion, is one of the finest tiger sequences ever filmed. I pretty much thought that was that, and then I received a call from Our Planet.
Our Planet's conservation based narrative fitted the Siberian tiger's story perfectly. I had learnt a great deal from my time filming in tiger habitat, as well as from my five previous shoots in the Russian Far East. Russia's Tiga Forest in winter is a challenging environment in which to operate. Temperatures as low as  – 30 are not uncommon, but this snow covered landscape forms a blank canvas, and with a practiced eye, and the right teachers, you begin to build a picture of how these elusive animals live their lives. With the help of previous camera trap filming I could estimate the time it would take an individual to circumnavigate its territory, and return to a given spot. I had also built a reasonable idea of the levels of disturbance the tigers would or would not tolerate, and I had narrowed down a number of potential tiger hot spots. I felt the best chance of success would be from a two pronged attack, a combination of static, specially built filming hides combined with the use of custom built, high resolution camera traps, deployed in groups, allowing us to capture, in essence remote sequences rather than the usual, and rather predictable camera-trap shots viewers were used to seeing. Encouragingly, Our Planet Producer  Jeff Willson was thinking along similar lines, and a plan was quickly put in motion.
In January 2016, along with Assistant Producer Kieran O'Donavan and fellow cameraman Mark Smith, I headed back to Russia. After the usual epic airport kit wrangling, we met up with my friend from the Wild Mission series, the lovely Lizza Protas who was to act as our interpreter for duration of the shoot. We were heading for the Sikote-Alin Reserve, which was to be our principal filming location for the next seven weeks. This was one of the locations we had previously filmed at on the BBC series, covering the nail-biting story of a race to save three orphaned tiger cubs. Once again, I was incredibly fortunate to be able to work alongside Svetlana Soutyrina, the reserves Deputy Director, a woman who's knowledge of wild Siberian tigers is second to non, as well as meet for the first time Dimitri Gorshkov, the reserves newly appointed Director. Dimitri's team had been busy in our absence building the filming hides that were to be Mark's and my home during our attempt to capture tigers on camera.
After a week of essential prep, fine tuning of the camera kit and hides, and the procuring of water and a mountain of snickers bars, I headed into the forest for my first stint in "the cooler". Over the next five weeks I would spend a total of 720 hrs, in total isolation. This eight foot by four foot filming hide would be my world, six days in and one day out. Whilst Kieran and Mark made a start on setting the camera-traps, I settled in to my new home. My main priority in those first days was to minimise noise, I became paranoid about even the slightest sound, convinced there were orange stripy ears everywhere, alerted by my every move. As it turned out, I had managed to buy the squeakiest chair in Vladivostok. Comfort gave way to silence, and I spent the rest of the shoot   perched on the edge of my bunk.
In an attempt to avoid literally freezing to death, we had tried to build the hides as thermally efficient as possible, insulating both the walls and the floor. In my first week, the inside of the hide hit night-time lows of close to – 30, and hovered around -15 during the day. We had originally planned to run a small, gas heater in each hide to help raise night-time temperatures. The first time I lit mine, it set off the hide's carbon monoxide detector, so that was that….
I had a small gas stove to allow me to boil water for drinks, and for rehydrating my freeze dried meals. We had worked out that if we warmed our bottled water by storing it in our base's boiler room prior to loading it into an insulated cooler box, it would just about stay in its liquid form for about five days. Expedition rations often contain soya protein, an ingredient that unfortunately has never sat well with my digestive system, an unwanted side effect that you can well do without when your toilet is a plastic bag and a bucket!
My daily routine went something like this – Wake at 5.30am to a frigid, and pitch black hide (the hide was also light-proof, with heavy blankets over the window in an attempt to stop any light leaking from within). My stomach would usually be grumbling due to the previous nights soya based meal, so I would start to mentally prepare myself for leaving my sleeping bag, and dropping my thermals. From the warmth of my bag I would then send the first of two daily "all's well" messages to base using my in-reach satellite text device. The plan being that if Kieren hadn't heard from me within a certain time scale, he would send in the cavalry. I think Mark did miss a check-in on one occasion, and had his tranquillity shattered by the arrival on a ranger on a snowmobile! 
When I could no longer avoid the inevitable, I would leave the warmth of my down cocoon, grab a polly bag and quickly, but with the utmost care, fill it. The contents were then double bagged to seal in the freshness, and placed in a screw-top barrel for safe keeping. A quick squirt of hand sanitiser,  then back in my sleeping bag to warm up. The whole act probably took less than five minutes, but  wearing just a couple of thin layers of merino, I would already be shivering uncontrollably from the cold. Once back in my bag I would light my stove and boil the water from that night's hot-water bottle for tea, and breakfast, usually porridge. Another bottle of water was then boiled for my thermos flask, which supplied the day's hot drinks.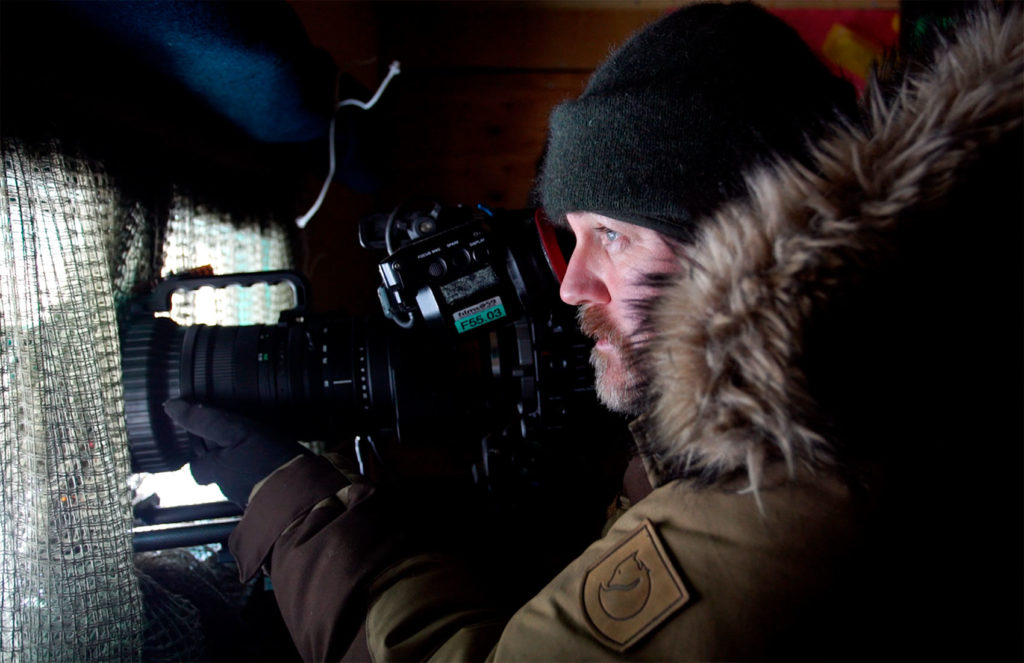 Once breakfast was over I would retrieve extra clothing from the bottom of my sleeping bag and dress for the day in numerous layers of merino wool and down. By this time it would be just light enough outside to see. I would carefully roll up the blinds, and as quietly as possible remove the glass window from the hide's filming opening, and swing the camera into position. Then it was just a case of watch and wait. I had a good supply of reading material, some paperbacks and a few ebooks saved on my iPad, and movies and box-sets for the evenings. I'd spotted a rather impressive looking novel about the Vietnam War at our base, probably left by an English speaking researcher. I figured it would keep me occupied for a while, but unexpectedly it contained a rather graphic account of the death of a young American soldier, not at the hands of the VC, he was eaten alive by a tiger –  just what I needed! 
I generally don't find it a problem reading whilst on a hide stake-out. I tend to rely on my ears more than my eyes. I become quite tuned in to my environment, and develop a sort of sixth sense, detecting the slightest change in atmosphere around a hide. I wouldn't be able to do this if my ears were covered, whilst say listening to music, as I know some cameramen do.
The first time she came, I heard her before I saw her, the soft crunch of snow under her paws. She came from my right, the blind side of the camera and I could just see her legs under the lens. She was probably no more than ten feet (close to a tigers length) away. Unbelievably, after almost a week of watching and waiting, and mentally rehearsing every potential scenario, she was now too close to film.
In an effort to preserve battery power in the cold, I was unable to leave the camera in standby mode, it had to be fully off. It had been decided that we would shoot the Sony F55, Silverback's camera system of choice in 4K RAW, to capture the best possible image quality. At the time the F55 was rather noisy when recording RAW, as well as taking a good few precious seconds longer to boot up. I'm convinced that had I powered up the camera at that moment, she would have heard it at such close range, and any attempt to film would have spooked her, possibly jeopardising future attempts. All I could do was sit there and watch her pass right in front of me, and melt back into the forest. 
Once my heart rate had returned to something close to normal, I attempted to tilt the camera down to try and film her pug marks in the snow, the lens hit the windowsill of the hide before I was even near. To have been so close to a wild Siberian tiger was without doubt the highlight of my career. I have heard it said that more people have been into space, than have set eyes on one of these magnificent cats in the wild. That sounds like a stretch to me, but for sure I am fortunate to be part of a very select club – that said, I wasn't there to just see it, I was there to film it.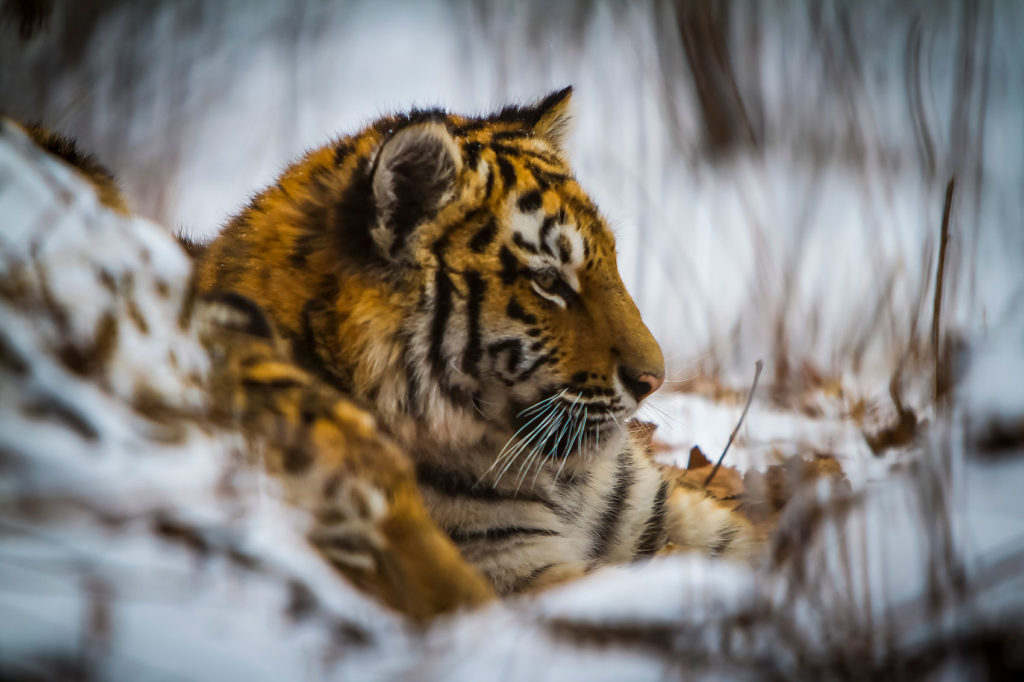 To my knowledge, she came back another two times while I was in the hide. Once during the night I heard her calling, and when I was able to leave the box I could see where she had laid-up, the shape of her warm body melted into the snow, only a few meters from the hide.
Then, after about three weeks of nothing but snow she came again. Late afternoon, just as the light was beginning to move away from the front of the hide. She stayed for a brief moment right in front of me, and I filmed her. Not a sequence, and aesthetically probably not the greatest shot of my career, but I looked into her eyes and did what very few people have ever done before, I captured footage, on camera, of a wild Siberian tiger. Without a shadow of a doubt, the greatest moment in my twenty year career as a wildlife cameraman. 
If you are reading this, having seen the finished sequence on Netflix, broadcast as part of Our Planet, you may well be think that my account of events is somewhat different, to those portrayed by the accompanying behind the scenes footage. Both the "making of" episode, and the promotional material surrounding the series  state that, "during two years of filming in Russia, neither cameraman filmed a single frame of a tigers". Sadly, this statement is not true, and as you can imagine a little disappointing. 
As things turned out, the shots captured by our remote cameras far exceeded expectations. The footage is simply stunning, and I can imagine that in the edit, my shots, filmed from the hide had a very different look and feel to them.
The resulting sequence is without doubt exceptional, and its importance should not be underestimated. Amur tigers are one of our planet's rarest creatures, and although their numbers have improved in recent years, their conservation status is still endangered.
The success of the Our Planet Siberian tiger story, and more importantly the protection of this incredible animal in the wild is testament, largely to the skill and understanding of the remarkable staff at Sikote-Alin Reserve. Dimitri Gorshkov, Svetlana Soutyrina and Evegeny Tabalykin all played a huge part in getting me where I needed to be to realise my dream. Fellow cameramen Mark Smith, as well as Lizza Protas and assistant producer Kieran O'Donavan, all went above and beyond, to position the camera traps, and of course a huge thanks to the ingenious Nick Turner who designed and built them.
I feel incredibly proud of what we achieved in that first year of filming, and as with so many of the best natural history sequences, teamwork was everything. I do however find it rather disappointing that so often, behind the scenes episodes neglect to show this, concentrating instead solely on the heroism and ingenuity of the film crew. The true heroes are the people who live and fight for our natural world every single day. Thanks largely to their dedication, and hard work things are starting to look more positive for Russia's tigers. Their numbers have steadily increased from an estimated 40 individuals, in the late 1940s to its current level, thought to be in excess of 540. They are by no means out of the woods, but perhaps, by highlighting the beauty of what I think is one of the most magnificent creatures that we are blessed to share our world with, Our Planet may inspire you, to help them also.
To find out how you can help the Amur tiger, please go to…..
https://support.wwf.org.uk/adopt-a-tiger
You can also help support the wonderful work of the Isle Of Wight Zoo, who have re-homed a number of ex-circus tigers.